how to match ballet shoes
  How to match ballet shoes? Ballet shoes can also be regarded as a more versatile pair of shoes, whether it is skirts or pants can be matched. Let China Ballet Shoes Manufacturer recommend two kinds of ballet shoes for you: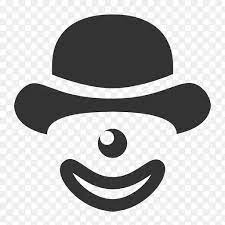 1. Ballet shoes with skirt:
  Ballet shoes and skirts are also a very gentle matching feeling, whether it is a dress or a skirt, it can match well. The red ballet shoes and skirts are really super nice. The gentle and retro feel is very suitable for spring and summer.
  Tie-style ballet shoes are the most suitable for matching skirts, which will make people look very elegant and temperament, but when matching this long dress with tie-style ballet shoes, pay attention to the height of the straps not to be tied too high Otherwise, the legs will appear short, and you can tie them lower so that the legs will look longer.
  The yellow suede ballet shoes paired with the white slit long skirt are casual and sexy. It is very suitable for a holiday trip. It is both comfortable and fashionable. So it can be seen that the ballet shoes are very popular. Whether it's the fresh college style of girls, the casual and comfortable street style, or the simple and casual holiday style, it can be controlled.
  So in addition to the white shoes, everyone can try a pair of ballet shoes this year. Who doesn't love comfortable, fashionable and versatile shoes? Anyway, I am very excited~ As long as you choose the right style of shoes, it will be very comfortable to wear, and the simple combination will also be very beautiful.
  2. Ballet shoes with jeans:
  Pairing ballet shoes with jeans is a way of matching for very young girls. With jeans, you can choose the classic round toe style or the one-button style more suitable.
  Whether it is white or black ballet shoes with jeans, it is a very good-looking feeling, but everyone should pay attention to the choice of jeans version. Try to choose a straight version to match. Straight jeans will make our legs The model looks more perfect.
  A simple white T-shirt paired with jeans and black ballet shoes is casual and casual. This classic style of ballet shoes can visually elongate the line of the legs and is very light and comfortable. The overall match is also very lazy. Feeling casual.
  The above is "how to match ballet shoes". CeBan Shoes Factory is a professional manufacturer of ballet shoes, Single Shoes and Linen Shoes. It has many foreign customers. Ceban Shoes adheres to the concept of integrity and strives for more customers. More benefits, look forward to your call, thank you.